This is the best coconut pound cake recipe.
I love coconut.
I love it raw, shredded, baked, as a coating for shrimp, as a drink (me and Rupert Holmes).
Virgin Coconut Oil is a food and is one of the best cooking oils you can use.
It has been a staple cooking oil for thousands of years in tropical climates.
As a cooking oil, its chemical structure is kept intact.
It, therefore, is resistant to mutations of fatty acid chains even when used in higher cooking temperatures, unlike most vegetable oils.
You should note that my husband has his climates and seasons mixed up.
He keeps our home at a balmy 70 degrees in the winter and a sultry 80 in the Summer.
It turns out that anything below 76 degrees solidifies Coconut Oil.
This does not harm it in any way, and it just resembles shortening more than oil in this state.
I love to cook.
I decided to make a pound cake, using Coconut Oil.
I was impressed at how easily my recipe adapted.
I used the same measurements as I do with my standard oil, and the results were delicious!
It was not over-powering, and my children loved how it made the house smell.
Here's a visual of the final result.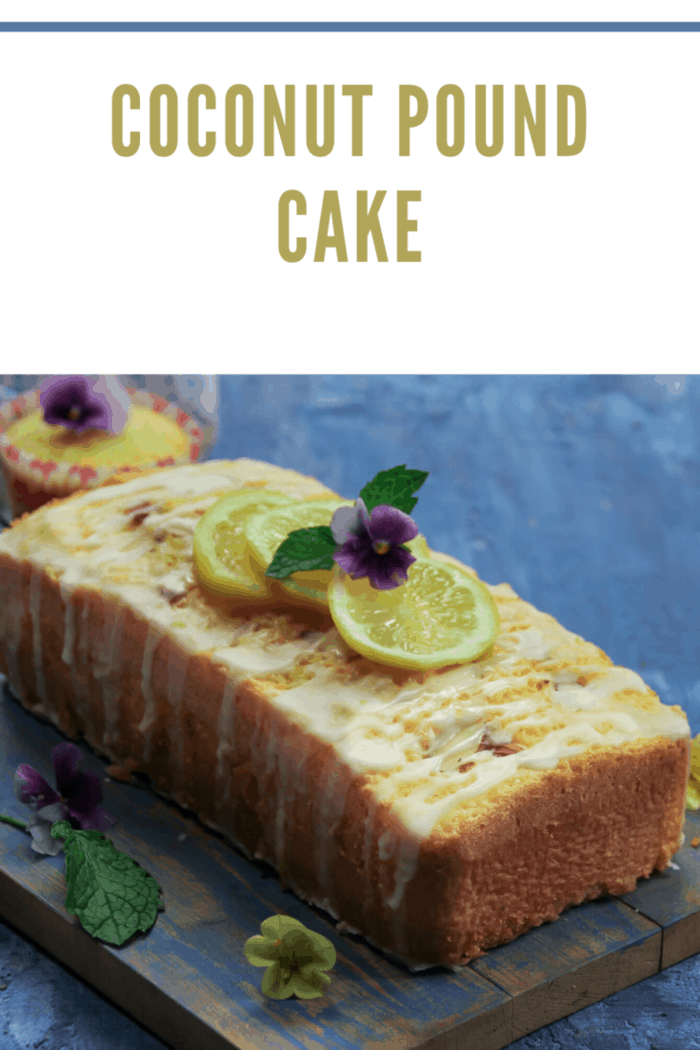 Now that your mouth is watering, here is the recipe.
Coconut Pound Cake
For the batter, you'll need
1 1/2 cups Coconut Oil
3 cups of sugar
6 eggs
3 cups flour
1/4 teaspoon baking soda
8 ounces sour cream
1 teaspoon coconut extract
1 teaspoon rum extract
1 cup flaked coconut
For the Frosting:
1 cup of water
1 cup of sugar
1 teaspoon almond extract
Try adding 1 teaspoon lemon juice in place of almond extract for a more tropical taste.
Instructions:
Preheat oven to 350.
Grease a loaf pan or a 10-inch bundt pan.
Cream together Tropical Traditions Virgin Coconut Oil and sugar in a mixing bowl.
Add eggs one at a time, beating well after each one.
In a separate bowl, sift together flour and baking soda.
Add sour cream, Coconut and Rum Extract to the sugar/mixture and cream well.
Add flour and baking soda and mix it into a batter.
Stir flaked coconut into the batter.
Spoon batter into the greased pan.
Bake at 350 for 1.25 hours or until a toothpick inserted in the center comes out clean.
Remove from oven and allow to cool 15 minutes before removing from pan.
While the cake is cooling, make the frosting by combining the water and sugar in a small saucepan.
Cook over medium heat for 5 minutes, stirring frequently.
Remove from heat and stir in Almond extract.
Before removing the cake from pan, brush about 1/3 of the warm frosting onto the cake bottom.
Invert cake onto a serving plate and drizzle on the remaining syrup.
Allow the cake to completely cool, then serve.
If you Google "coconut oil" you'll find a plethora of uses for this delicious oil.
It really is versatile!